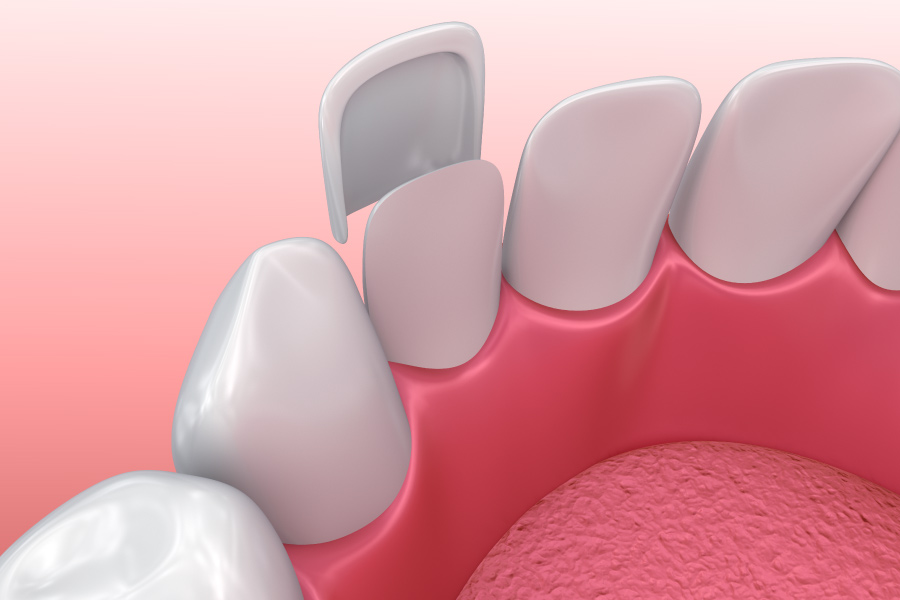 Signs Dental Veneers Would Be a Good Fit for You
October 31, 2022 3:05 am
---
If you're looking for a dramatic smile transformation, few things are as effective as dental veneers. Veneers can take your teeth from drab to dream, all the while preserving the function of your natural teeth. If you're considering cosmetic treatment, here are three signs that dental veneers are a good fit for you.
Minor Cosmetic Issues

Dental veneers are thin porcelain shells that fit over the front surface of your teeth. In doing so, they can mask all sorts of cosmetic issues. Dental veneers can conceal minor imperfections like cracks, chips, or misshapen teeth. They can even cover up mildly crooked teeth and small gaps.

Stained Teeth

While teeth whitening can work wonders, some deep stains are too stubborn to respond to professional whitening products. Dental veneers can cover up those pesky stains to deliver a uniformly bright, white smile. Even better, dental veneers are made from stain-resistant materials. With proper care, veneers will deliver a smile you'll be confident showing off for many, many years!

Healthy Natural Teeth

Dental veneers are not a good option if you're currently dealing with gum disease, although they may become the right choice once your periodontal treatment is complete. Further, dental veneers require a healthy amount of tooth enamel since we remove a small amount of enamel to ensure a snug and natural-looking fit. Patients with limited or damaged tooth enamel may not be able to support dental veneers.
You Can Transform Your Smile with Veneers at Toland Dental!
Are you interested in dental veneers? Please schedule a consultation with our team at Toland Dental! We'll evaluate your oral health, discuss your goals for your smile, and come up with a customized cosmetic treatment plan. We will also provide an estimate of out-of-pocket expenses. So contact us today! We would be delighted to hear from you.
Categorised in: Cosmetic Dentistry